Our Mission
At Live Well Media, we're dedicated to inspiring, engaging and empowering kids through personalized books. This is why our personalized books are full of fun and positive affirmations. We create personalized kids books designed to boost children's confidence and overall well-being. In our personalized kids books, a child becomes the star of an uplifting story. With positive affirmations and gentle rhymes, we encourage positive self-talk in children to help them overcome challenges and stressful situations. A healthy mind is a happy mind!
Author Suzanne Marshall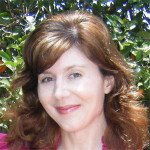 Suzanne Marshall is a personalized children's book author, produced playwright, prize-winning videographer, and most importantly, the human pet of Abby Underdog.
Critics have called her writing "intelligent" and "very powerful" with "natural dialogue, hefty emotions, and a satisfying sense of justice," and one even remarked that her story was like "a really good rhubarb pie – a certain tangy bite built into a very sweet crust." This last review made Suzanne a bit hungry!
An honors graduate of Smith College, Suzanne has been passionate about promoting positive self-esteem in children (and adults, too!) through humor and storytelling.
Abby Underdog, Rescue Dog
Abby Underdog was Suzanne's rescue dog featured in I LOVE ME!, one of our personalized books for kids.
When Abby was little more than a year old, she was picked up as a stray dog and taken to an overcrowded shelter. There she was deemed to be too fearful and aggressive, and she was slated to be put-down. Thankfully, Abby was saved by Underdog Rescue of Florida, and given a foster home with Sherri Rayburn. At Sherri's, Suzanne fell in love with and adopted Abby. Below is a short video of Sherri (produced by Suzanne) highlighting her important volunteer work — rescuing and fostering dogs. Adopting a rescue dog can be a joyful experience! Not only do you save a life, you are rewarded over and over again by unconditional love.