Give this personalized book & bedtime story as baby boy gifts, baby girl gifts & toddler gifts
Give this super cute personalized book as baby boy gifts, baby girl gifts, and gifts for 1 year olds, gifts for 2 year olds, gifts for 3 year olds, gifts for 4 year olds, gifts for 5 year olds & up. This personalized book features a funny bedtime story, cute dogs, unconditional love, and lots of inspiration. Plus, this personalized bedtime story is designed to help a child prepare for bed. In this personalized book, ten adorable dogs along with the star of the story (given the name of your choice) are getting ready for bed one by one. In addition to cute, loving and funny rhymes, this personalized bedtime story includes humorous and inspirational illustrations. Before you buy this personalized book, you may view and read the entire book below.
I Love You Fur-ever: View Personalized Book Below
When you purchase this cute and funny bedtime story for kids, the name "SOPHIA" will become the child's name of your choice. Additionally, the appearance of text and colors on your screen may vary slightly from the printed book. ("Copyrighted Material" does not appear in the printed book.)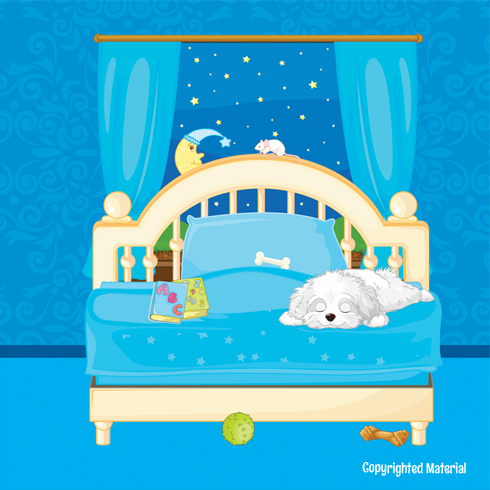 Super Cute Personalized Book with Funny Bedtime Story – Details
Child's name on Cover, Title Page, Dedication Page, and throughout the Book
Personalized Book Measurements: 8-1/2 inches by 8-1/2 inches
Book Cover: Glossy Soft Cover
Book Pages: 24 Story Pages
I Love You Fur-ever: Baby Boy Gifts, Baby Girl Gifts, Toddler Gifts
If you're looking for baby boy gifts, baby girl gifts or toddler gifts, I Love You Fur-ever is a fun and funny book for any dog loving family.
Are you a dog lover? So are we! For that reason, we have included short and funny dog poems in this book of love poems. Inspire a child to laugh over dog poems that are sweet and silly.
In addition, this personalized book is packed with love too. It features poems about parents love for child. The cute, short, love poems remind the child that they are loved unconditionally. Make a child smile with children's poems about love as well as cute poems for kids.
Moreover, the love poems and dog poems work great as funny and short good night poems too. If you're looking for short goodnight love poems, this personalized book may be perfect.
Cute & Funny Bedtime Stories: Benefits for Kids
As far as bedtime stories go, this book of love rhymes is a wonderful way to put a child to sleep. Bedtime stories are an essential part of a child's bedtime routine. Not only do they strengthen the parent-child bond, but they also improve a child's mental health and sense of well-being.
We have filled our bedtime stories with cute and funny rhymes because we believe that focusing on love and gratitude is one of the best ways to fall asleep. So, if you are wondering how to put toddlers to sleep or how to put kids to sleep, consider any one of our beautiful and loving bedtime stories for kids.
I Love You Fur-ever, featuring dog poems and love poems for kids, is a delightful way to send a child into slumber.